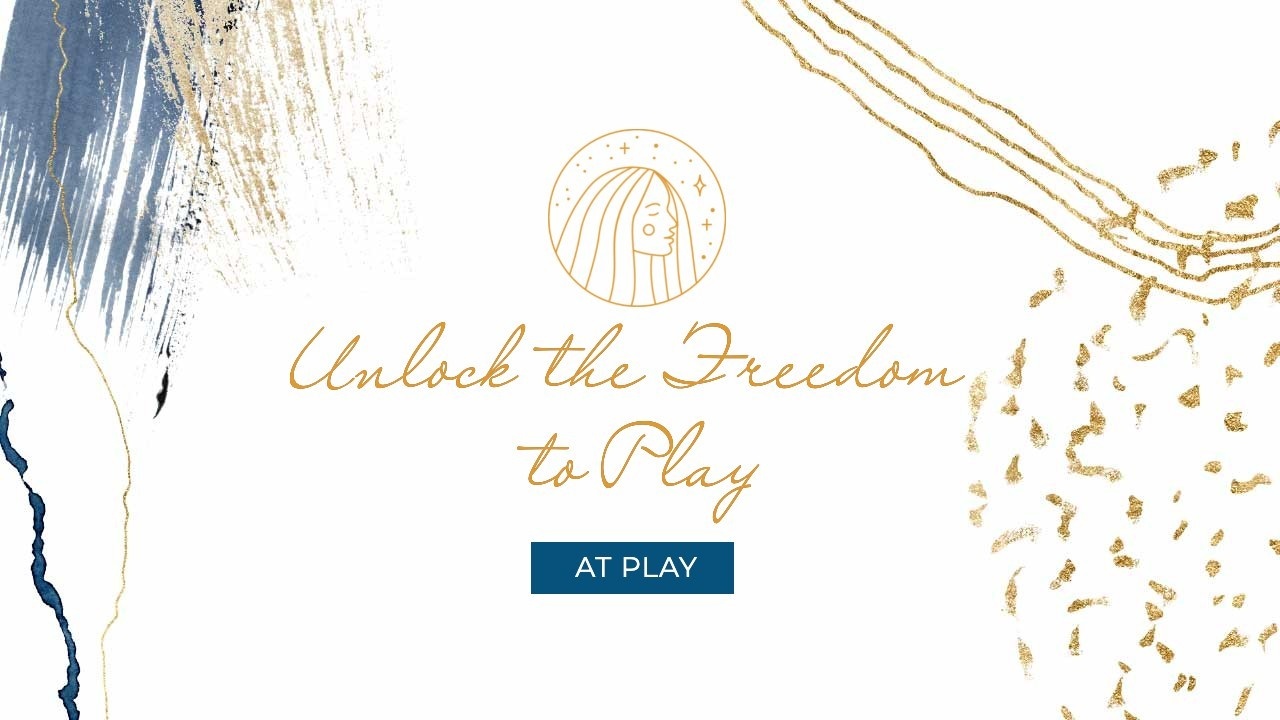 Unlock the Freedom to Play
Have you ever wished you could decide to take a trip to Italy and make it happen in a few weeks?
Or find yourself day-dreaming of a bi-coastal lifestyle where you can live and work in New York City for half the year and spend the other half in sunny southern California?
Do you find yourself feeling guilty that you often leave for work and arrive home once the kids are in bed?
Or feel financially constrained when you want to invest in your personal growth, or go on an adventure with loved ones?
Have you ever wished there was just simply more time to play with your kids; sit in your favorite chair and read a good book; or pick up a new hobby?
I know I have dreamed about and wished for all of these things and I bet you share in some of these dreams as well!
As women in executive and leadership roles, we have certainly heard the siren call of Women Can Have It All – it's called work life balance! We all know this is ridiculous - there is no such thing as work life balance!
I have discovered -- after MANY YEARS of falling flat on my face in pursuit of this shiny beautiful thing called work life balance that always seemed just out of reach – that the real thing that we should be focusing on is asking ourselves, What the Freedom? As soon as I shifted the way I was looking at life – day-in and day-out – EVERYTHING CHANGED!!!
I know, you are probably wondering 'OK, well what in the world does What the Freedom? mean? Don't worry – I am SUPER EXCITED to share that with you because it was the biggest game-changer of my entire life!
Most of us fall into a routine, we drop kids off at school, we go to work, we do our best to fit in extracurricular activities and vacations but constantly seem to fall short. Sometimes we get a run in, or spend a few days at the gym. We eat really, really well for a week but then have to travel and between the airports and client meetings and presentations, we end up grabbing whatever is fastest and available. Trust me, I KNOW! Not too long ago, my travel schedule was so crazy that I would be in 4-5 states a week! My nutrition was the first thing to go out the window – I barely knew what time zone I was in, but I ALWAYS nailed my work meetings. I can see your eyes lighting up as I am sharing my journey because you have been there too, right? Pouring your heart and soul into a job and a career that you have worked so damn hard for! Showing up early and staying late. Putting in the extra effort even when no one was noticing because you knew it was the right thing to do, and because you knew that would take the results to the next level!
Well, if you are committed to becoming a Disruptor for Dignity, it is time to STOP! I want you to join me, RIGHT NOW, in making a commitment to yourself that you are not going to let your happiness – and your sanity – be determined by the agendas and visions of others. Disruptors have to take care of themselves before they can serve others. So, I want you to use that beautiful brain of yours to choose to level-up and reach for something that is entirely possible to attain, the life you want for yourself! And it's not about balance, the secret is discovering your unique rhythm.
I feel your yearning to apply the skills you have so carefully honed professionally to design a lifestyle that creates space to focus on your health, personal goals, and passions WITHOUT taking away from your successful career. Right now, I bet you feel like you have reached a sweet spot in your career and you have a deep desire to be happy and successful at work, at home, AND at play, but you are feeling constrained and held back from the freedom that you truly crave!
This is exactly why the notion of having it all at all times and being everything to everyone is so unrealistic! Think about it, there are inevitably times when you need to focus on work when you are prepping for an annual board meeting. And I know you ladies understand, that you want to commit just as much focus and energy to planning your child's 5th birthday party too, but you wonder what others will think of you putting in so much time and effort for a party. Those events – and hundreds more that I am sure you are conjuring up in your mind right now – are important to you, your goals, and those who surround you. IT IS OK to flow from one to another… discovering your passionate work life rhythm is all about giving yourself grace to recognize and appreciate that true happiness and fulfillment does not come when work and life are in equal, proportionate balance… it comes when you are living your very own passionate work life rhythm… like an unapologetic Disruptor for Dignity, yours and others!
Although often completely misconstrued, especially when it comes to working mothers, the definition of balance that I find to be most appropriate is "a condition in which different elements are in the correct proportions" and, just for the record, when I say badass, I mean "someone of formidable strength and skill" like YOU! With that in mind, are you up for taking a little trip with me right now? I'd like to invite you to escape with me - just for a little bit! Sit in a comfortable but confident position and reflect on these statements as you fill in the blank spaces with what resonates for you:
I am a Badass in the boardroom because ____________________________________
I am a Rockstar Goddess at home because ___________________________________
I wish I had less of this at work ________________________________________
I wish I had more of this at home ________________________________________
I have always wanted to do ________________________________________
I have always wanted to try ________________________________________
I have always wanted to go ________________________________________
I have always wanted to give ________________________________________
3 things I can start doing RIGHT NOW to make more of those things possible are:
________________________________________
The skills and/or resources that I need to make more of those things possible are:
________________________________________
The people I need to interact with to make more of those things possible are:
________________________________________
Opportunity dances with those already on the dance floor. Thank you for joining me on this little journey where you began to ask yourself WHAT THE Freedom? and start discovering your passionate work life rhythm! I am proud of you for committing to thinking about what next steps to take. Share your journey to becoming a Disruptor for Dignity at play with us here.
Join Our Community
Interested in becoming a Disruptor for Dignity? Sign-up to stay in touch and grow with Amanda and the team.
We hate SPAM. We will never sell your information, for any reason.